Never before have I realized that distinguishing between fake news and authentic news was such a difficult endeavor.  However, according to a Harvard study that was highlighted by Jaimie and Jocelyn, "80% of students are unable to identify a fake news story from a real news story".  As was indicated by Logan Petlak , it is imperative that we teach our students to become more media literate, and fake news presents a great opportunity for learning… teaching our students to have healthy skepticism.  This really got me to thinking about how I could incorporate the development of this type of skeptical learning into my major project unit development.  Why not present the students with various news stories and headlines, some authentic and some fake, and have them attempt to distinguish between the two based on some of the skills outlines by Logan.  These include:
Consider the source
Author credentials
Date posted
Check biases
Read beyond post
Supporting sources within the article
I'm really excited to move forward with this aspect of my project!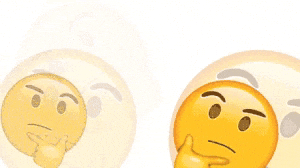 I found it interesting that Regan  found research that indicated that "[In terms of distinguishing fake news] same results found in poorer, under-resourced schools as in wealthier schools."  I think this further perpetuates the notion that teaching digital citizenship and media literacy falls into the laps of the educational system. What other institution has access to all types of learners regardless of socio-economic background? In order to educate and support a fully literate future generation, teachers must incorporate the use of different technological tools throughout all lessons and subject areas.  Teachers not only need to teach their student how to properly use technological equipment and programs, but also how to be critical consumers, and informed purveyors of information.  The technological age, while relatively new and emergent within the educational system, is here to stay.  Educators need to move beyond the tried and tested teaching methods and systems that have been used over the course of the last century (as they were developed to support the needs of the industrial revolution) and restructure and direct the methods to meet the needs of the technological demands that are going to inform the direction of our future!