To say I was a tad resistant to technology at the beginning of this course would be an understatement.  Up until last year I still used an overhead projector to display my transparency sheets!  I was one of those teachers who believed that cell phones had no place in the classroom, and were in fact a hindrance to student learning.  It's become quite apparent to me, over the course of this semester, that technology is here to stay.  In fact, I think an even greater personal revelation was that if I could just figure out how to effectively use the technology that was available to me, I could use it to my advantage to increase the engagement and learning of my students!
In my most recent blog post I'd written, "Teachers need to utilize the technology present within the classroom to teach their students the skills to become responsible consumers and distributors of information, rather than simply telling them how to be skeptical".  I believe this truly summarizes the pinnacle of my learning journey over the course of this semester.  While I honestly felt that I was coming away with new learning and ideas after every single class, my biggest takeaway was that I was in a prime position to encourage, support, and facilitate the digital habits, awareness, and overall footprint of my students.  As Jana Wlock commented, "As education continues to evolve, there will inevitably be new skills and technology and ways of learning that will require explicit teaching and adult modelling." This notion really served as a driving force behind my development of a Digital Citizenship unit for my students.
Throughout the semester, the weekly lessons, and insightful blog posts made by classmates really provided me with great ideas and perspectives to both enhance and include in my lesson planning.  For example, Carter Davis blogged about working collaboratively with his class to create a digital citizenship policy and Megan Weisbrod shared the "quick tips" that she's implemented in her classroom to her students address fake news.  The ideas and feedback that I received from classmates throughout the semester has been invaluable to my learning experience.
Initially I started out with just a framework of what I thought would be beneficial to teach my students, and then I was able to add content and ideas to my outline as the semester progressed.  I readily admit that this is still very much a learning process for me, but I'm very much looking forward to continuing this journey alongside my students.  I think the fact that I've created my unit as a Google Doc is really important, as it can be altered and improved as I roll it out with my students and begin to see what works well, and what could be improved.  In addition, I think that it's imperative that it can be edited to incorporate new content each year, because as we've seen, technology is rapidly evolving.
My ultimate goal with this unit is to not only expose my students to the concept of digital citizenship and to help them become responsible and critical consumers, but also to provide them with the opportunity to create a positive digital footprint.  What better time to begin to make a mark on the digital world than when entering the middle-years domain.  My hope is that through blogging about their journey and learning experience, they can positively impact those who read their blogs.  I'd also love to see them become facilitators of learning for their friends, siblings, and even their own parents by sharing the knowledge and understanding that they incur throughout the unit.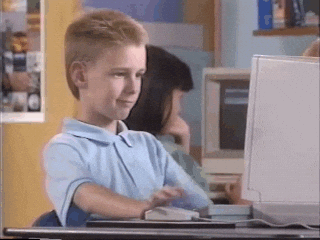 Finally, the issue of accessibility was discussed several times throughout the semester, and I honestly believe that education is the answer to bridging this gap.  It's true that not every student has access to a cell phone or home computer, but every child goes to school, and every school is equipped with technology. I would love to see the presence of technology increase in our schools to the point that we one day reach a 1:1 ratio.  If we can provide the opportunity to all students to have unlimited access, exposure, and technical training, I truly believe that we will diminish the educational attainment divide that has plagued our school systems for far too long.  I guess you could say I've come a long way from trying to ban cell phones from my classroom at the beginning of the year!
Click the image below to access my unit on Digital Citizenship.  Feel free to use… and share any feedback or ideas that arise.  Thanks for an unbelievable semester!